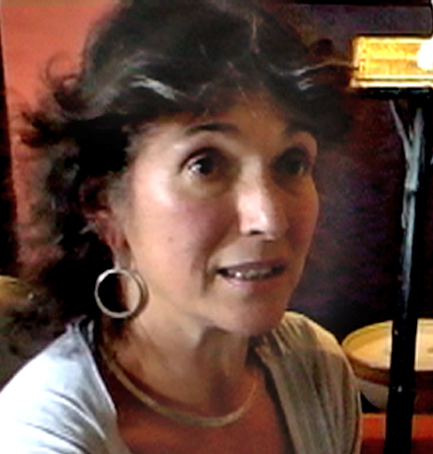 Natasha Morgan studied at Oxford University where she became engaged in theatre. She went onto to become strongly involved in the early Women's Liberation Movement including as a member of the Spare Rib collective. She worked with experimental theatre companies including Phantom Captain and The People Show and in Jane Arden's The Other Side of Underneath. She went on to set up her own theatre company, That's Not It, producing a series of acclaimed highly visual theatre pieces with designer Jenny Carey, at the Oval House, including Room (which transferred to the Royal Court Theatre Upstairs), Mother's Arms, An Independent Woman, Ariadne's Afternoon and By George. She now works as a psychotherapist.
Extracts from the interview:
Holocaust at the Open Space
'I went to see a piece of theatre that happened in a place in Tottenham Court Road. The theatre space was run by Charles Marowitz. It was a piece of theatre done by Jane Arden. Holocaust was the name of the piece as it was performed at the Open Space and it was then turned into a film which was called The Other Side of the Underneath. Visually it was stunning and it had this quality which I'd always been after where people spoke from themselves. They were autobiographical pieces, narrative pieces that were threaded together by a brilliant intellect in a way that was visually innovative. Musically exciting, lights were used, there was a woman who played the cello, somebody sang. There was some very, very fine performances and it was about… the topic was women's pain'.
Letter written in anger
That's Not It's first production No Longer Dream
Detailed Topics List of those covered in the interview
See Viewing Interviews for details of where to view the whole interview
Bibliography:
See Biography for list of plays, all unpublished
Back to Interviewees L-Q
Back to Individuals